NWTF
Every Turkey Hunter Should Belong
Eastern Turkey Hunting
Lodges & Outfitters

Meriams Turkey Hunting
Lodges & Outfitters
Osceola Wild Turkey Hunting
Lodges & Outfitters
Rio Grande Turkey Hunting
Lodges & Outfitters
Gould's Turkey Hunting
Lodges & Outfitters
Ocellated Turkey Hunting
Turkey Hunting Seasons
Every State w/ Turkey
Links to Turkey Hunting Equipment MFG

I Turkey Hunt is Proud to Promote these PREMIUM
Game Calls made in my Home State of Kentucky. Jim Dicken
Mark Nethery the owner is a determined hunter,
who shows the same passion in making calls as using them.
I Turkey Hunt
Osceolla Outdoors - Osceola Outdoors Turkey Hunts are conducted in the south and central zones on eight different ranches. The ranches range in size from 1,000 acres to 4,500 acres. The terrain consists of improved pasture lands, oak hammocks and pine islands. All prime Osceola habitat! Osceola Outdoors along with ranch owners manage the game with selected harvest practices and supplemental feeding programs to insure large populations of Osceola turkeys. It is not an uncommon sight to have three or more long-beards come into your calling set-up.
Osceola Ranch - Florida Wild Turkey (aka Osceola), (meleagris gallopavo ) is the game. Named after a famous Seminole Indian Chief , Osceola, of the early 1800's.The unique bird is found only on the Florida peninsula and is a highly sought after subspecies of the wild turkey The Osceola is the smallest and one of the most challenging subspecies of turkey to hunt.A mature tom Osceola turkey will only weigh 16 - 18 pounds in his peak breeding state. You may notice that Osceolas have longer spurs and beards on average than the other subspecies. You will find the Osceola in the flat pine woods, oak and palmetto hammocks and swamp habitats of Florida. The National Wild Turkey Federation (NWTF) only recognizes birds as Osceolas if they are taken south of a line drawn between Taylor and Dixie counties on the Gulf to a line running between Nassau and Duval counties on the Atlantic coast. Bow and arrow, muzzle loaders, shot guns are preferred.Wild Hog Hunting is an added bonus to a hunt with Osceola Ranch. Remember room and board is included!
To List your Lodge here contact Jim Dicken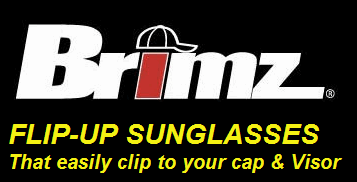 Here You Can Buy any Book or Magazine
and many other products ON-Line from one of the worlds
Best On-Line Stores.
It is now 15th of March and your deliberately ignoring my
swiss replica watches
. Is this what you do to all your customers? I paid for my Replica Watches Sale on 13th February . I waited till after the Chinese New Year you said both
replica watches
I wanted are out of stock. Then you sent me two
breitling replica sale
and I chose a watch since then nothing at all. How do you think I feel? Ripped off scammed by promises this is the last
panerai replica
before I take action, please reply honestly. Tell me if I have any
replica watches uk
of ever seeing my Replica Watches UK. Do you feel ashamed what your doing to
rolex replica sale
? Please reply otherwise I have to take action to get my
panerai replica
back. I am bitterly disappointed.